VeggiDome Fruit&VeggiePOD™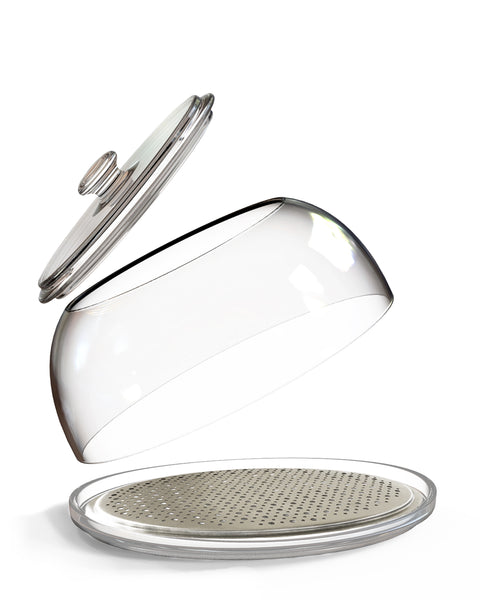 VeggiDome Fruit&VeggiePOD™
This glass-top produce container keeps veggies as fresh as the fridge can while it places them front-and-center in the kitchen.
The pod keeps moisture in and creates humid environment that keeps produce fresh without wilting and to prevent fruit and veggies from drying out. The lid allows natural ethylene gas to escape so all fruits and vegetables stay fresh longer.
Now, with your fruits and veggies in sight, these good-for-you foods are more likely to be eaten.
FREE Shipping in lower 48 states of U.S.A.! ! !
Hawaii and Alaska excluded
For shipping outside of the lower 48 states, extra shipping charges will apply.
Presently

not

shipped Outside of the USA.
Please Note: Condensation naturally forms in the dome during use, that's fine! Ethylene sensitive vegetables like kale, broccoli, and cauliflower should be eaten within 2 days. Use to ripen fruits like peaches, pears, strawberries, and avocados. 
Looking for
replacement parts
? Click
here
!